BHSU Jacket Ride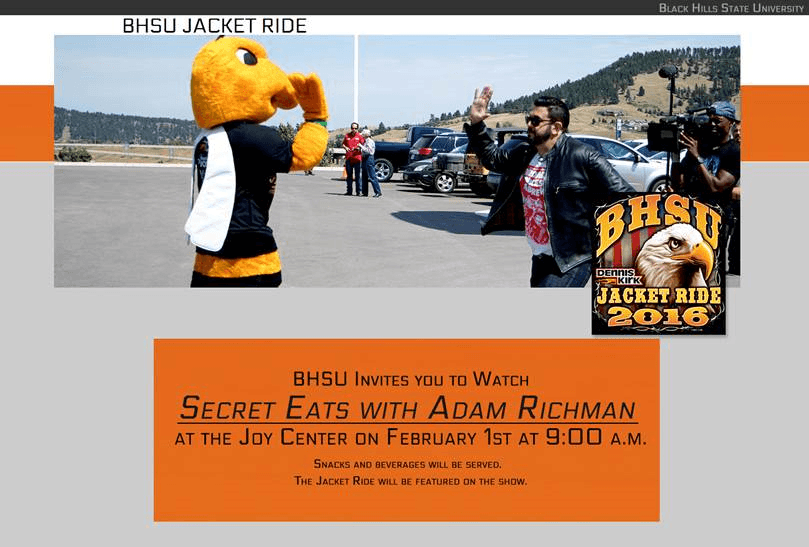 The Black Hills State University Dennis Kirk Jacket Ride will be featured on the national TV series "Secret Eats" on Feb. 1.
The episode features the show's star, Adam Richman who was on hand at the lunch to feature the caterer, Piedmont-based JR's Rhodehouse BBQ pit.
Corinne Hansen, director of University and Community Relations at BHSU is happy to see the event receive publicity on national TV.
"It's a great event. It's a fairly new event. People really love it," Hansen said.
The BHSU Jacket Ride, held for the fourth time in 2016, raises funds for veterans at the university. The ride starts at the campus in Spearfish and follows scenic roads, ending at Scott Peterson Motors in Sturgis last year.
Last year, nearly 80 riders participated and about $4,000 was raised.
Richman has traveled all over the world to places such as Iceland, Thailand, and Hong Kong which will air at 9 a.m. on The Travel Channel.