2021 Annual Food Drive Totals
We are humbled and encouraged to share with you our totals for the 2021 Annual Food Drive. Customers from both Scott Peterson Motors locations donated food for the entire month of December for a credit on their service bill. Scott Peterson Motors also committed to donating $100 for every car sold in the month of December.
It's with great excitement that we announce a grand total of $12,700 and truckloads of food donated!
Thank you to all who participated by donating food, finances or by purchasing a vehicle. It's all thanks to you, our customers, that we are able to make a lasting impact on our community.
Belle Fourche donated $6,200 and a truckload of food to the Belle Fourche Ministerial Alliance which sponsors the Belle Fourche Compassion Cupboard.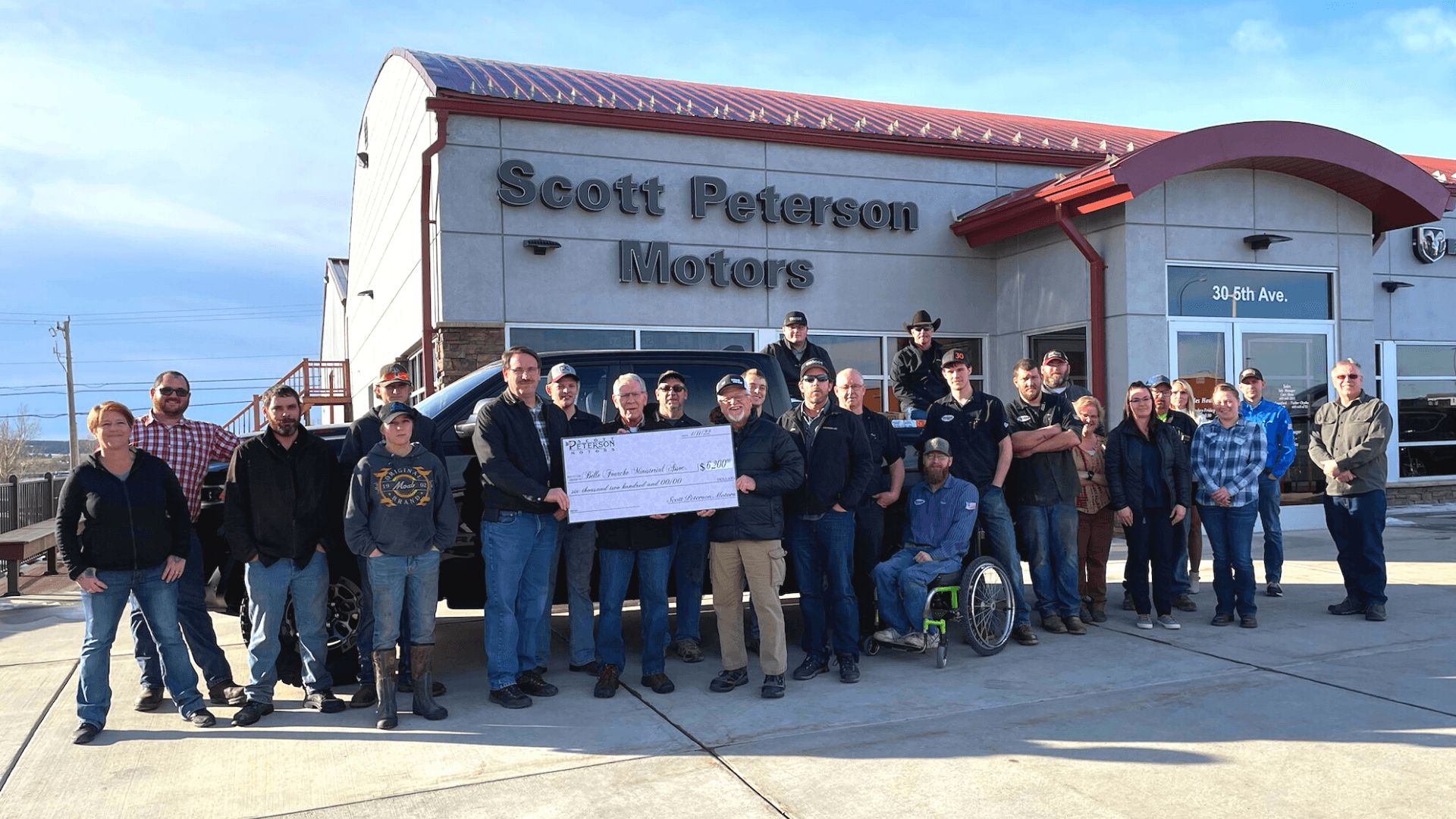 Sturgis donated $6,500 and a truckload of food to the Sturgis Kiwanis Food Pantry which is sponsored by the Sturgis Golden K Kiwanis.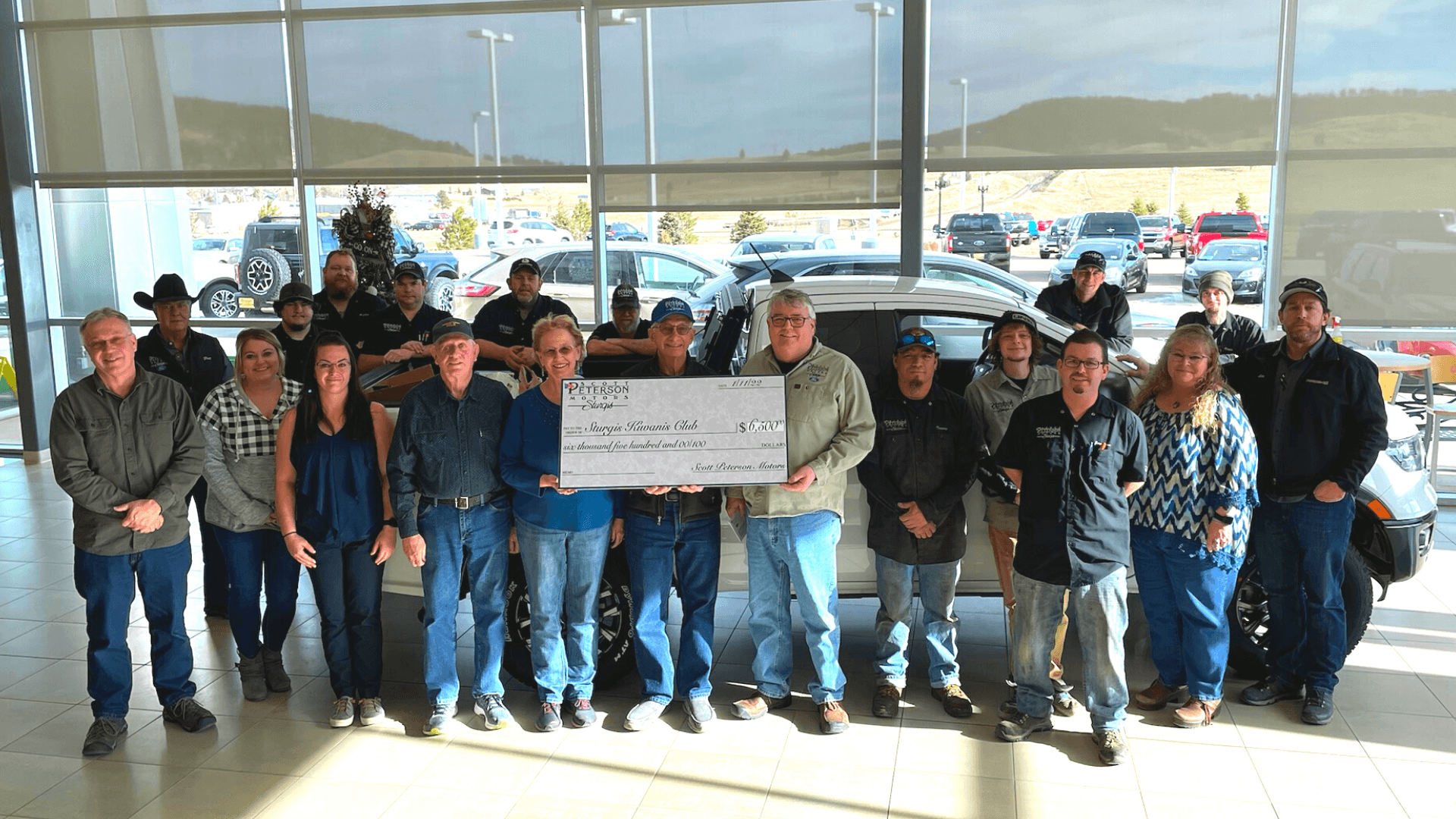 Staff from our Belle Fourche location, along with General Manager Jim O'Bryne and Belle Fourche Sales Manager Curt Olson. can be seen unloading the truckload of food at Compassion Cupboard. It's all smiles for Sales Specialist Tucker Chytka as he hauls in a hefty stack of canned goods.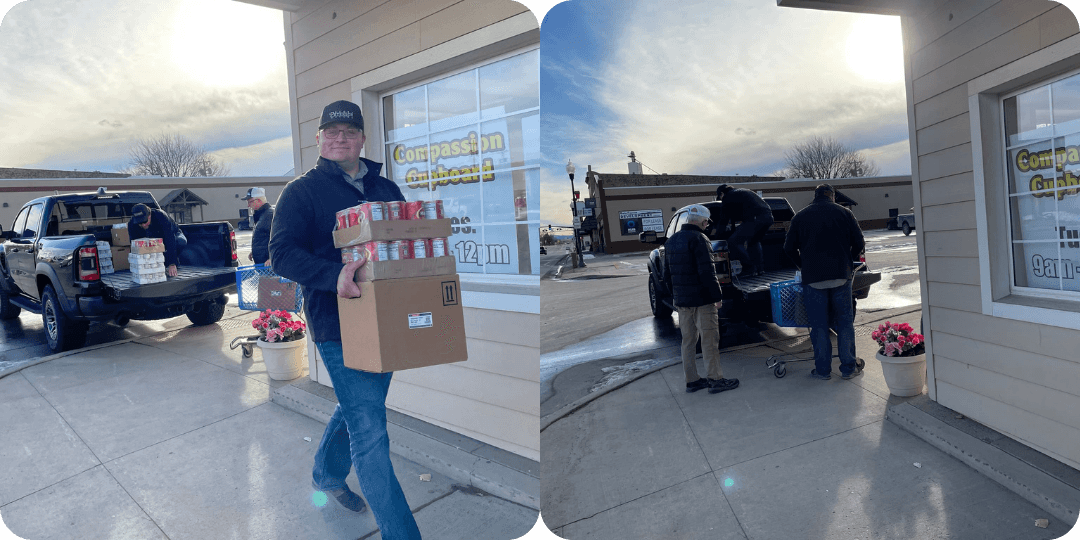 Together these two non-profit organizations assist in feeding our communities.
For information on either organization, check their links out below.
Belle Fourche Ministerial Alliance & Compassion Cupboard 

Sturgis Golden K Kiwanis Food Pantry